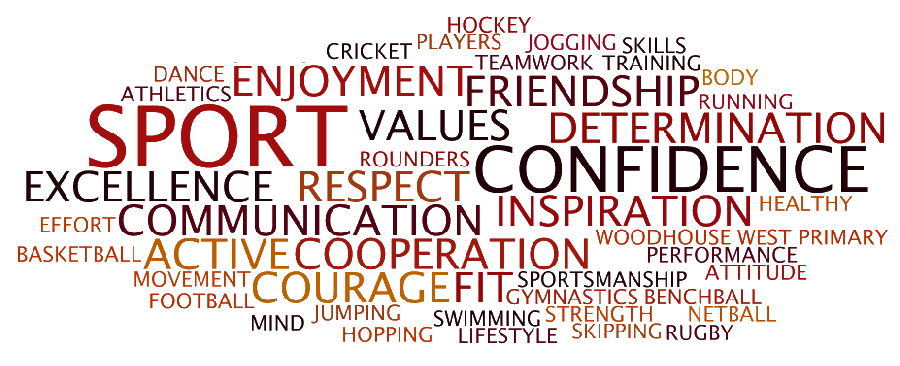 Our Physical Education (PE) & Sports policy is currently being updated and will appear on this page as soon as it is completed. In the meantime, if you have any questions concerning PE and sport in our school please don't hesitate to contact us.
At Woodhouse West Primary School we are part of the School Sport Partnerships (SSP), together with a number of local primary and secondary schools. The aim of SSP is to work together to develop high quality PE and sport opportunities that are fully inclusive and meet the needs of ALL young people.
(Opens in a new window)
abcdefghijklmnopqrstuvwxyz
Latest News!
Please click here for information from Hollinsend Cricket Club regarding the new All Stars Programme targeting 5-8 year olds.
On Monday 23 January our Y1's attended the Mini Olympics at the English Institute of Sports, everyone had a super time and all children performed to their very best . Well done to team Luxembourg who finished in 5th place! Well done to all our children!