Year 6
Our Year 6 teachers are Mr Rimmer and Mr Shackshaft who are supported by Mrs Bell and Mrs Little.
Topic - Summer 2 - Cindy Ann & Bones
For the remainder of the Summer term the children in Y6, will be learning about the Mayan and Aztec civilisations. As part of their learning, they will be creating the film Cindy, Ann and Bones and the Temple of Boom. This film will also be used for the end of year celebration.
Topic - Spring Term 2 - Cindy Ann & Bones
This term in Literacy we are looking at Cindy, Ann and Bones including playscripts,diaries, letters and character descriptions.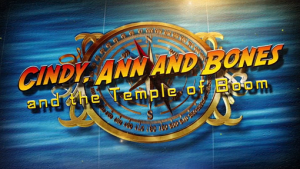 General Information
Uniform - Please make sure that all school uniform and PE kits are clearly labelled. Please support your child in ensuring they have the correct uniform, as this promotes a sense of belonging and will help children in making the transition to secondary school.
Medication - Please let the school and your child's class teacher know if your child has any condition requiring medication, including allergies or asthma. If your child needs to be on a course of medication then please complete the relevant form with the school office.
Our PE days are Tuesday and Friday. Please ensure your child has their PE Kit in school.
Homework
Support your child at home by helping them learn their spellings which will be tested weekly and practising their times tables. As we approach SATS we have put together a number of resources designed to help both parents and children.
At Woodhouse West we believe that learning at home is a key aspect of children's development. It helps children improve and consolidate key skills, and provides a valuable opportunity for children to share with their parents/carers learning they have been doing at school Click here for the home school agreement.
Each term, children will be encouraged to complete homework from a 'homework menu' from their class
teacher. This will be a range of activities relating to their current topic that parents can complete with their children. Please do share photographs of your children carrying out the tasks by e-mailing them to
homework@woodhousewest.sheffield.sch.uk.
Reading Diaries
You can download a copy of our reading diary here
Letters
Below are links so you can read the most recent letters.
Important Dates
Y6 Film Production - Tuesday 18th July - 7.00 - 9.00pm