Reading at Woodhouse West
Reading areas in school.
Staff and children have been working really hard to create fabulous areas within their classrooms for children to read. We think that they are looking great and the children are thoroughly enjoying using the new reading areas.
Bringing Books to Life Day.
On Monday 21st November children were invited to come into school dressed a a character from a book chosen for their class to study. Classrooms were decorated with the children on the Friday before and the children all took part in activities linked to bringing their books to life. The children and staff looked brilliant and had a wonderful day learning more about their class book.
Nursery & Reception Room on a Broom by Julia Donaldon
Year 1 Whatever Next by Jill Murphy
Year 2 Polar Express by Chris Van Allsburg
Year 3 It was a Dark and Stormy Night by Allan Ahlberg
Year 4 The Midnight Gang by David Walliams
Year 5 Friend or Foe by Michael Morpugo
Year 6 War Boy by Michael Foreman
2016 Book Fair.
We had a visit in November from the Travelling Book Fair. A huge thank you to all the children and parents for their support, we raised £423.87. The commission raised from the book fair can be used to purchase lovely new books for the library and class reading corners. The children will be involved in choosing which books they would like to see in school. Thanks also to PIPS who helped staff to run the book fair both before and after school. We look forward to welcoming the book fair back in the Autumn term.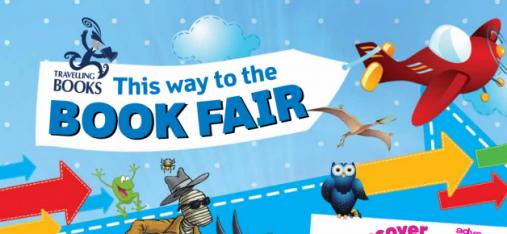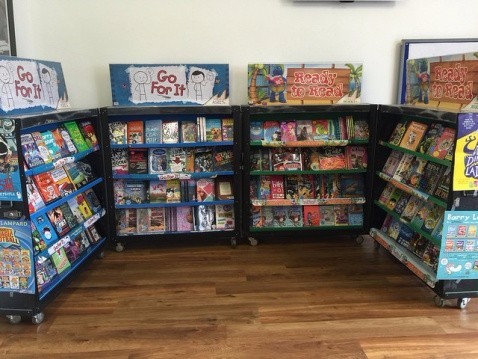 Visitors
Y6 had a visit from Andy Tooze the Poet from the Peaks. The children had a great time creating their own War Poems in the style of Andy Tooze.
Reading Challenges
Animal Reading Challenge - KS1 (Year 1 - Year 2)
Pokemon Reading Challenge - KS2 (Year 3 - Year 6)
Key Stage 2 are busy working towards catching Pokemon for the Reading Challenge this year. There have been some fantastic book reviews completed so far. The review template can be downloaded here. Paper copies can also be found within classrooms.

Woodhouse West Primary School Library
Year 6 Librarians are now fully trained up and are available to help children choose library books during breakfast club and lunchtimes. Children can check books out to read at home or can share stories within the library during these times. Staff also run story telling sessions during some lunchtimes and are on hand to support our fabulous librarians with their jobs.
Class Reading
On Mondays, children are involved in 'Book Study' sessions where they complete activities such as comprehension linked to the class reading book. Throughout the rest of the week all children take part in guided reading and individual reading to an adult. Please help to support your child at home by listening to them read regularly and by sharing stories with them.