Welcome to Nursery
General Information
Staff: Our teaching staff in nursery are Miss Wood and Miss Wiberg who teaches in nursery on Tuesday and Friday mornings covering Miss Wood's planning and management time. Mrs Mayfield is our teaching assistant. At lunchtime the children are accompanied to the dining hall by Mrs Wragg and Mrs Aktar.
Uniform:
We ask that children wear school uniform and that jumpers and cardigans are named.
Boys-
Black/grey trousers or shorts, polo shirt with logo, school jumper, black shoes
Girls-
Grey skirt or pinafore, red gingham dress, black/grey trousers, polo shirt with logo, school jumper or cardigan. black shoes.
Children need to bring a pair of named wellingtons to be kept at school for outdoor play. In the cold weather children will still have the opportunity to learn outside and need to wear warm coats/gloves/hats etc which need to be named.
Medicine: If prescribed medicine/cream or eye drops are required to be taken during school hours, it must be handed in to the office and a form completed for a first aider to administer.
Children who need to use a prescribed asthma inhaler at school need to have the inhaler clearly named, and the correct dosage on the box.
Intolerances/Allergies: On the initial home visit you will be able to share information with staff about any intolerances or allergies your child has. A form has to be completed by the parent/carer and given back to school before your child starts nursery or school.
Sun cream: Sun cream is to be applied before your child attends the morning or afternoon session. Children attending all day should have cream applied before the session and bring their own labelled sun cream to be re-applied at lunchtime. Staff will supervise and support the children re-applying cream.
Sun hats and caps must be provided in the hot weather.
Topic- Autumn 1- I took a ride on a rainbow
Our topic this in autumn 1 is Colour. Children will be learning to recognise and name their colours. We will encourage them to notice colour in their environment.
Through stories and rhymes we will be developing children's language and increasing their vocabulary by introducing new words
Our stories this half term are:
The blue balloon by Mick Inkpen
Goldilocks and the 3 bears
Little Red Riding Hood
Mouse Paint by Ellen Stoll Walsh
Over in the ocean by Marrianne Berkes
Nursery Curriculum Newsletter
Nursery Aut Curriculum Newsletter 19.pdf
Learning Links
Page under construction
Homework
Nursery Information
Our bright and stimulating nursery provides excellent opportunities for children to learn through play. Each session is led by a fully qualified teacher and supported by highly experienced teaching support staff.
At Woodhouse West Nursery children settle quickly and happily. Nursery offers fifteen (15) hours of free nursery over five mornings or five afternoons or a combination of two and a half days.
Our sessions are:-
Morning: 8.40 am - 11.40am
Afternoon: 12.15pm - 3.15pm
Children will start nursery the term after their third birthday. The term before your child is due to start we will contact you regarding some key transition events to help prepare you and your child for starting Nursery, these include:
We will arrange the home visit for the beginning of the term your child will join Nursery. This is a great way for the Nursery Teacher to meet you and your child in an environment that is familiar to the child, and we find this really helps with the transition into Nursery.
All new children will start after home visits are completed. Each child will be given an individual start date. This allows us to ensure that we can support all of the children as they take this exciting step.
Parents are welcomed into our Nursery and we provide huge amounts of support and friendly guidance to help you to continue your childs development at home. Parents will be given a welcome pack and a data form and where a child starts the term after their 3rd birthday a Free Early Years Funding Form, this will need to be completed and returned to school along with a copy of your child's birth certificate prior to your child starting at Nursery. Please note we will not be able to start children until all paperwork has been received.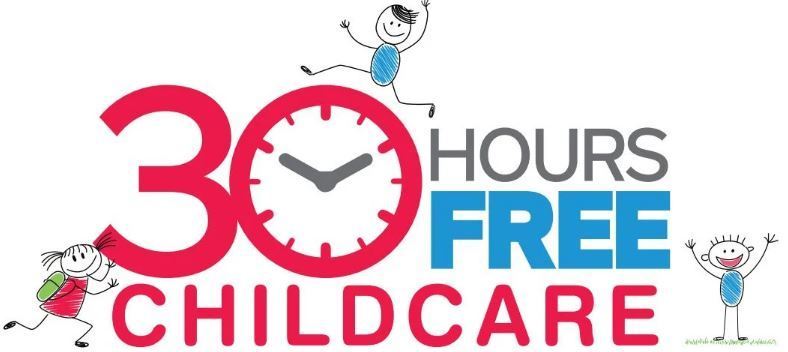 Free 30 Hours Nursery Funding
The Government has launched a new initiative aimed at working parents.Since September 2017, eligible parents have been able to access 30 hours free nursery funding. We are delighted to be able to offer this for those parents who meet the eligibility criteria. For more information and to see if you are eligible please visit www.childcarechoices.gov.uk. Alternatively, you can contact the helpline on 0300 123 4097.
We will still continue to offer the 15 hour Funded Early Learning places.
Vaccinations
Parents/Carers can we please bring to your attention the following Public Health letter, regarding the importance of the vaccination programme.
Upcoming dates for your diary
16th October - 9.00am and 12.15pm - Nursery Rhyme Workshop
23rd October - 9.00am and 12.15pm - Nursery Parent Assembly