Welcome to Year 3
General Information
Staff: Our Year 3 teachers are Miss Barber and Mr Baskeyfield who are supported by Miss Johnson and Miss Hughes.
PPA: Our PPA is on a Tuesday afternoon. During this time children will be taught by Mrs Little who delivers ICT and Mrs Marshall who will deliver Science. Also, we have additional time on a Friday afternoon which will be covered by Mrs Hill and Miss Aspin who will be teaching Art and History.
P.E: Our PE days are Monday and Thursday.
Please ensure that PE kits are brought in on Monday, so the children are properly prepared for both lessons. Please ensure earrings are not worn on these days so we can get changed quickly and efficiently. On Thursdays we may go outside for PE weather permitting, so a warm jacket or jumper may be beneficial during the colder temperatures. Please ensure that all PE kit is labelled clearly with your child's name. Although we try to make sure kit goes home with the right child, this is sometimes a struggle and misplaced kit can be located in the Y3 cloakroom.
Homework:
At Woodhouse West we believe that learning at home is a key aspect of children's development. It helps children improve and consolidate key skills, and provides a valuable opportunity for children to share with their parents/carers learning they have been doing at school.
Home learning menus are given out at the start of every half term highlighting activities and projects the children can complete based on their current topic. All projects will be displayed in the Y3 cloakroom and/or on completion.
Each half term, children will be encouraged to complete homework from a 'homework menu' from their class teacher. Please see attached homework sheet. This will be a range of activities relating to their current topic that parents can complete with their children. Please do share photographs of your children carrying out the tasks by e-mailing them to
homework@woodhousewest.sheffield.sch.uk
Uniform: Please make sure that all school uniform and PE kits are clearly labelled.
Medication: Please let the school and your child's class teacher know if your child has any condition requiring medication, including allergies or asthma. If your child needs to be on a course of medication then please complete the relevant form with the school office.
Topic - Autumn 1 - From the Mists of Time
Kicking off the year we will be exploring Stone Age life and learning about the lives of cavemen. Starting our journey, we will dig in to learning about Stone Age culture by building Stone Age art, creating cave paintings and clay drawings. Travelling back in time we will investigate and compare Stone Age life with modern times. We have a visitor from Creswell Crags coming in to teach our pupils about the Stone Age (7th October 2019 TBC). This visit will comprise of becoming archaeologists and excavating pre-historic evidence and classifying them! Then in the afternoon we will be creating our very own museum exhibition.
For more information on our topic and how this will be covered by the key national curriculum subjects, please refer to our curriculum newsletter which will be uploaded soon.
Letters
Below are links so you can read the most recent letters.
French
Here is a link to help you with your child with French. This half term we will be looking at food as our topic.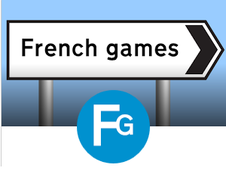 Important Dates
Thursday afternoon
Recorder lessons